Bridesmaid Proposal Package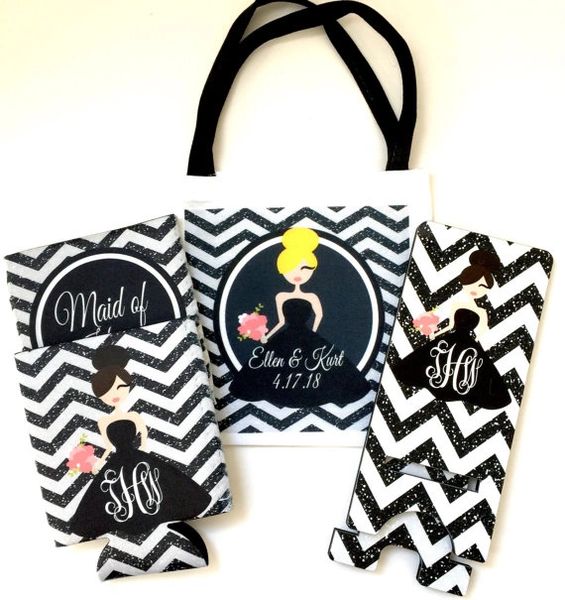 Ask your girls in a special way to join you on your big day!
Bridesmaid Proposal Package Includes:
MINI 6" x 6" TOTE BAG
Neoprene Koozie
Cell Phone Stand
If the items were purchased separately they would total 28.00! ... Makes a Great and Fun Gift!
The products are printed bright and vibrant. Print is on one side of the 6" small tote bag.
Bag is not a bright white, but an off-white color.
There is NO actual glitter on the items - just the image of it!
Please Specify the copy or monograms you would like on the items in the comment section. Monograms are in fLm order!

Please list monograms/names and the corresponding hair color in the comment section.
Ships USPS Priority with tracking!