Field Hockey Lilly Patches Monogrammed Bag Tag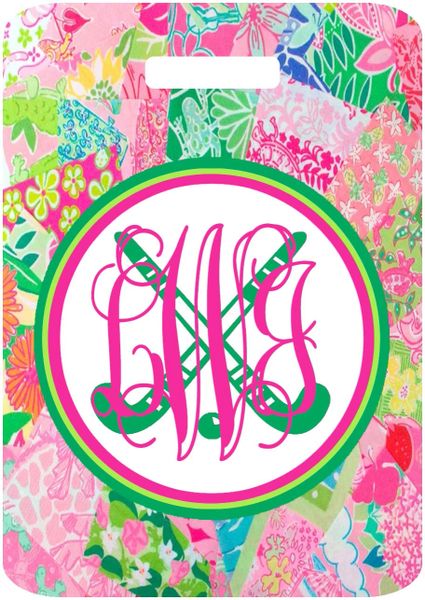 Field Hockey Monogrammed Bag Tag. Perfect on a Field Hockey bag or luggage!
Personalized Field Hockey Bag Tag. Field Hockey team or Coaches gift too! Girls can tell their bags apart!
You can choose from a monogram or a name. Please specify in the comment section the initials in f/L/m format.
Please specify any information you would like on the back. Such as a team name or address. If no information is specified the same image will be on both sides.
Field Hockey Bag Tags come wrapped in a clear bag with matching ribbon. 2-1/2" x 4". Fiberglass reinforced plastic.
This monogrammed Field Hockey Bag tag is sublimated, not vinyl, letters cannot peel off! Comes with a loop for hanging.