Field Hockey Ribbons Monogrammed Bag Tag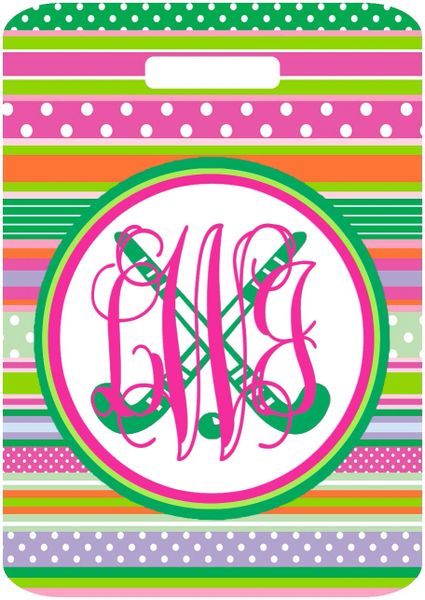 Field Hockey Monogrammed Ribbons Bag Tag. Perfect on a Field Hockey bag or luggage! Great Field Hockey gift.
Personalized Field Hockey Bag Tag. Great Field Hockey team or Coaches gift too! Girls can tell their bags apart!
You can choose from a monogram or a name. Please let us know in the comment section the initials in f/L/m format.
Let us know any information you would like on the back. Such as a team name or address.If no information is specified the same image will be on both sides.
Field Hockey Bag Tags come wrapped in a clear bag with matching ribbon. 4" diameter.
This monogrammed Field Hockey Bag tag is sublimated, not vinyl, letters cannot peel off!