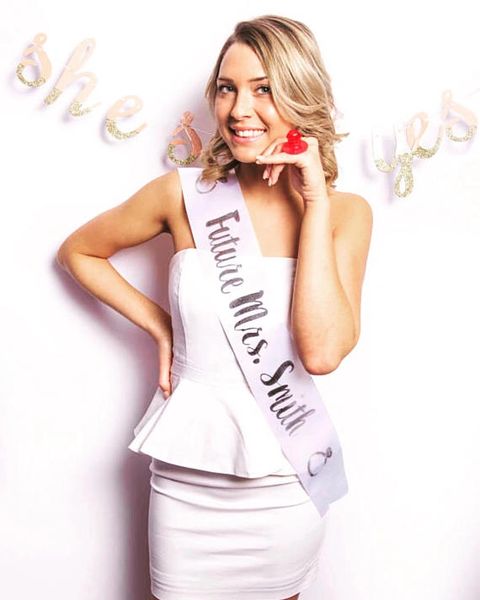 A beautiful satin sash is a perfect Wedding Accessory for the Bride to Be! Great for Bachelorette Parties and Wedding Showers!

Let me know what you would like the sash to say in the Comment Section!

**** You can change the copy to read Future Mrs........ and add the new last name! ****

Select Foil color to the right. 4" gives larger type than the 3" sashes!!

Luxurious 4" Double Faced Satin Sash. Double Faced Satin is very soft, No papery feel - soft to the neck!

Sashes are sent out with adhesive velcro and instructions so you can get the perfect fit! Comes in a little drawstring gift bag.

Sizing: All sashes are 6 feet long, which should fit most if not all. If you think you might need a smaller size you can adjust the length, add the velcro, and trim off the excess when you recieve your sash. If you think you might need a bigger size- let us know! We would be happy to lengthen the sash for you!

If you have any questions about our sashes please let us know!