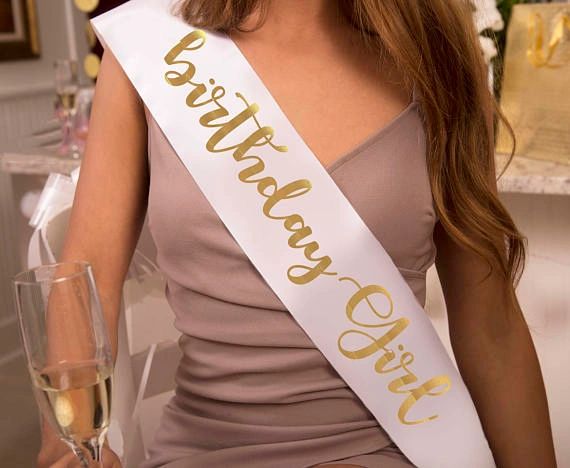 A beautiful satin sash is a perfect Accessory for the Birthday Girl!

Select Foil color to the right. 4" gives larger type than the 3" sashes!!

Luxurious 4" Double Faced Satin Sash. Double Faced Satin is very soft, No papery feel - soft to the neck!  

Sashes are sent out with adhesive velcro and instructions so you can get the perfect fit! Comes in a little drawstring gift bag.

Sizing: All sashes are 6 feet long, which should fit most if not all. If you think you might need a smaller size you can adjust the length, add the velcro, and trim off the excess when you recieve your sash. If you think you might need a bigger size- let us know! We would be happy to lengthen the sash for you!

If you have any questions about our sashes please let us know!